The CentreCore First Class Experience?
Definition of first class: the first or highest category in a group
We can use the analogy of flying and the three main classes of service; economy class, business class and first class to illustrate this definition. The only service available at CentreCore is first class. There is no business or economy class here.
These are the principles that make the services first class:
Always go above and beyond client expectation
Always take pride in the work performed
Always provide personalized service
Always put the client's needs first
Always look for ways to improve
Always aim for 100%
What makes CentreCore unique?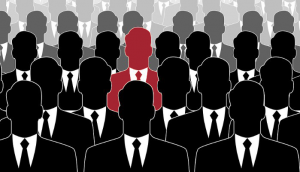 Locally owned and operated
Our local ownership ensures that important decisions are made locally as we live in the community and feel the impacts of those decisions. We also utilize other local businesses such as banks, service providers, and suppliers to put a much larger share of our revenue back into the local economy.
Focusing on superior customer service
We aim to create the best possible experience for our clients. From the initial proposal through final delivery of our service We want to make sure that our clients  are treated as if they were the only one we have.
Being known as the experts in our field
We continue to build a reputation as the expert in our field through our results, blog posts, social media, portfolio and word of mouth. Clients who truly want to have a great result, or have a problem to solve will want to work with an expert like CentreCore.
Being efficient problem solvers
By being proactive and always looking for potential problems our clients may have and then be the best at solving them. We make your solutions turnkey, or one stop shopping, so clients can have  their problems solved faster and with better results.
Service is Guaranteed
We are confident enough in our services to stand behind it 100%. Adding this type of assurance to our marketing message shows clients and prospects that we truly care about their satisfaction.
What does the CentreCore brand stand for?
→ Integrity
→ Professionalism
→ Value
→ Consistency
→ Sincerity